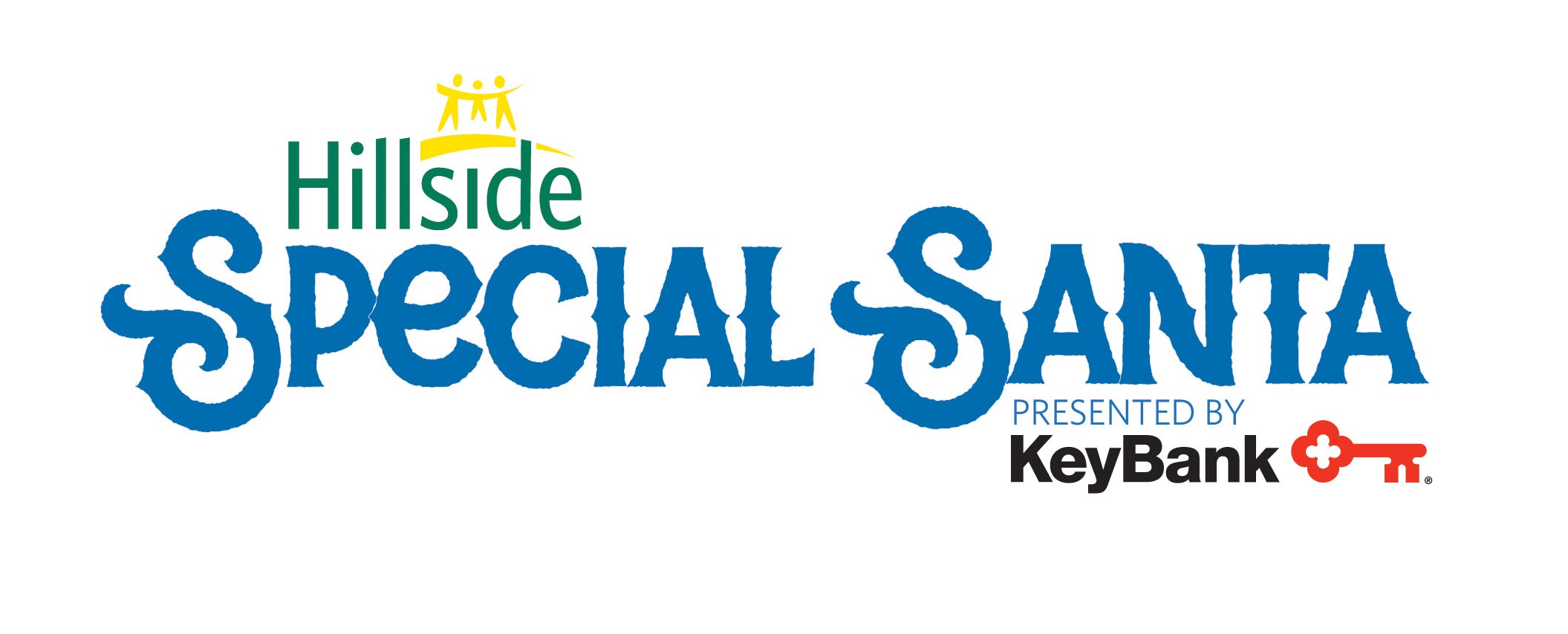 Community Locations Are Back in 2022!
There are more ways than ever to be a Special Santa for Hillside children! In addition to our online AmazonSmile Charity List (details here), we're delighted to be partnering again with businesses in your community.
Here's how you can participate IN PERSON in 2022:
1. Select from these most-requested items!
New and unwrapped gifts only, please.
Wireless earbuds/headphones/speakers
Manicure kits/nail polish/acrylic nails
Cars/truck toys (Tonka, Hot Wheels, etc.)
Electronic learning or musical toys for toddlers
LED strip lights
Art supplies
Craft kits (bracelet making, rock painting, etc.)
LEGO toys and sets
Sporting equipment (footballs, basketballs,
baseball gloves, fishing poles and tackle)
Squishmallows and Squishables
Fidget toys
Give In-Person through December 11, 2022!
2. Do your holiday shopping!
3. Deposit your new and unwrapped Hillside gifts in a donation box at any partner location listed below. Thank you!
Greater Rochester / Monroe Region
KeyBank Branch Locations
69 Main St
Batavia NY 14020
1848 Empire Blvd
Webster NY 14580
4707 Lake Rd South
Brockport NY 14420
2155 Penfield Rd
Penfield NY 14526
6716 Pittsford-Palmyra Road
Perinton NY 14450
100 Bausch & Lomb Place
Rochester NY 14604
3301 South Winton Road
Rochester NY 14623
12 Spencerport Rd
Rochester NY 14606
2791 Ridge Rd West
Rochester NY 14626
1000 Hylan Dr
Rochester NY 14623
70 Lyell Ave
Rochester NY 14608
3225 Monroe Ave
Rochester NY 14618
525 Titus Avenue
Rochester NY 14617
1185 University Ave
Rochester NY 14607
184 South Union St
Spencerport NY 14559
980 Ridge Road East
Webster NY 14580
Prentice Wealth Management
110 Linden Oaks Ste F
Rochester NY 14625
First American Equipment Finance
211 High Point Drive 
Victor NY 14564
Roland Orthodontics
2088 Five Mile Line Road
Penfield NY 14526
CountryMax Locations
897 Turk Hill Road
Fairport NY 14450
4658 W. Ridge Road
Spencerport NY 14559
695 Ridge Road
Webster NY 14580
Syracuse / Central New York Region
KeyBank Branch Locations
10 East Genesee Street
Baldwinsville NY 13027
5318 West Genesee Street
Camillus NY 13031
7950 Brewerton Rd
Cicero NY 13039
6570 Kinne Rd
Dewitt NY 13214
121 West Manlius Street
East Syracuse NY 13057
410 Towne Drive
Fayetteville NY 13066
3935 Route 31
Liverpool NY 13090
301 Second Street
Liverpool NY 13088
7670 Highbridge Rd
Manlius NY 13104
3413 West Genesee Street
Syracuse NY 13219
215 Tecumseh Road
Syracuse NY 13224
4892 West Seneca Turnpike
Syracuse NY 13215
2209 South Salina Street
Syracuse NY 13205
201 South Warren Street
Syracuse NY 13202
1510 West Genesee Street
Syracuse NY 13204
Aspen Athletic Club Locations
5863 E. Circle Drive, Suite 40
Cicero NY 13039
3440 W. Genesee Street
Syracuse NY 13219
8015 Oswego Road
Liverpool NY 13090
Center Court of Driver's Village
5885 E Circle Dr
Cicero NY 13039
Evolve Salon & Spa
8431 US-11
Cicero, NY 13039
Buffalo / Western New York Region
KeyBank Branch Locations
3050 Niagara Falls Blvd.
Amherst NY 14228
804 Hopkins Road
Amherst NY 14221
5200 Main Street
Amherst NY 14221
9640 Transit Road
Amherst NY 14051
3171 Sheridan Drive
Amherst NY 14226
3134 Bailey Avenue
Buffalo NY 14215
1017 Broadway
Buffalo NY 14212
2318 Delaware Avenue
Buffalo NY 14216
752 East Delavan Ave
Buffalo NY 14215
306 W Ferry St
Buffalo NY 14213
2421 Main St
Buffalo NY 14214
2157 Seneca Street
Buffalo NY 14210
274 Elmwood Avenue
Buffalo NY 14222
1675 Walden Ave
Cheektowaga NY 14225
1455 French Rd
Depew NY 14043
2066 George Urban Boulevard
Depew NY 14043
55 Douglas Lane
East Aurora NY 14052
25 Main Street
Hamburg NY 14075
5510 Camp Road
Hamburg NY 14075
2858 Delaware Avenue
Kenmore NY 14217
703 Ridge Rd
Lackawanna NY 14218
5207 Broadway St
Lancaster NY 14086
4239 North Buffalo Road
Orchard Park NY 14127
3030 Union Road
Orchard Park NY 14127
2030 Sheridan Drive
Tonawanda NY 14223
4050 Seneca Street
West Seneca NY 14224
8899 Main Street
Williamsville NY 14221
4455 Transit Rd
Williamsville NY 14221
48 N Main St
Albion NY 14411
84 Main St
Attica NY 14011
Vertical Café
18 W. Buffalo Street
Warsaw NY 14569
CountryMax
7485 Shawnee Road
N. Tonawanda NY 14120
Candy Lane Day Care Center
14 Center Rd
West Seneca NY 14224
Southern Tier Region
KeyBank Branch Locations
417 Spring St
Jamestown NY 14701
51 E. 4th St
Dunkirk NY 14048
369 E Fairmount Ave
Lakewood NY 14750
Cuba First Baptist Church
17 South Street
Cuba NY 14727
Five Star Bank
27 Water Street
Cuba NY 14727
A&E Beauty
2 Center Street
Cuba NY 14727
Western Division Credit Union
15 W. 6th St
Dunkirk  NY 14048

Bargain Monkey Outlet Store
10676 Bennet Rd
Dunkirk NY 14048
Ahira Hall Memorial Library
10676 Bennet Rd
Dunkirk NY 14048
Southern Chautauqua Federal Credit Union Locations
1283 E. 2nd St
Jamestown NY 14701
168 E Fairmount Ave
Lakewood NY 14750
Farm Fresh
703 W. 3rd St
Jamestown NY 14701
Sophisticated Shoulder
312 E 3rd St
Jamestown NY 14701