There are many ways for you to support Hillside's mission. No matter how you choose to give, your generosity makes a lasting impact in our ability to serve children and families.
DONATE NOW: Making an online donation or a monthly commitment is the easiest way to support Hillside's mission—and those dollars are put to work right away, helping to fulfill our ongoing programmatic priorities for youth and families. Our Donate Now page also includes information for making a gift by mail.
PLANNED GIVING: The Pinnacle Society recognizes the unique philanthropic vision of individuals and families who donate to Hillside through bequests, trusts, life income gifts and other estate-planning tools. These donors create a path to long-term benefits for children and families in need. To start a conversation about planned giving, please contact Meghan Callan at hcf@hillside.com.
EVENTS: Participating in the Hillside Golf Tournament—as a golfer or a sponsor—provides vital support for Hillside programs. And our annual Special Santa program depends on a broad array of community engagement. Learn more about upcoming events.
EMPLOYEE GIVING: Members of the Hillside team understand best of all the impact of our services, and the ongoing need for support. If you're a Hillside employee, you can make a one-time gift or arrange for easy payroll deductions. For details, contact the Hillside Foundation at hcf@hillside.com.
THE HILLSIDE KITCHEN: Our catering services provide a range of delicious options for business and private functions—and every order helps the children and families served by Hillside.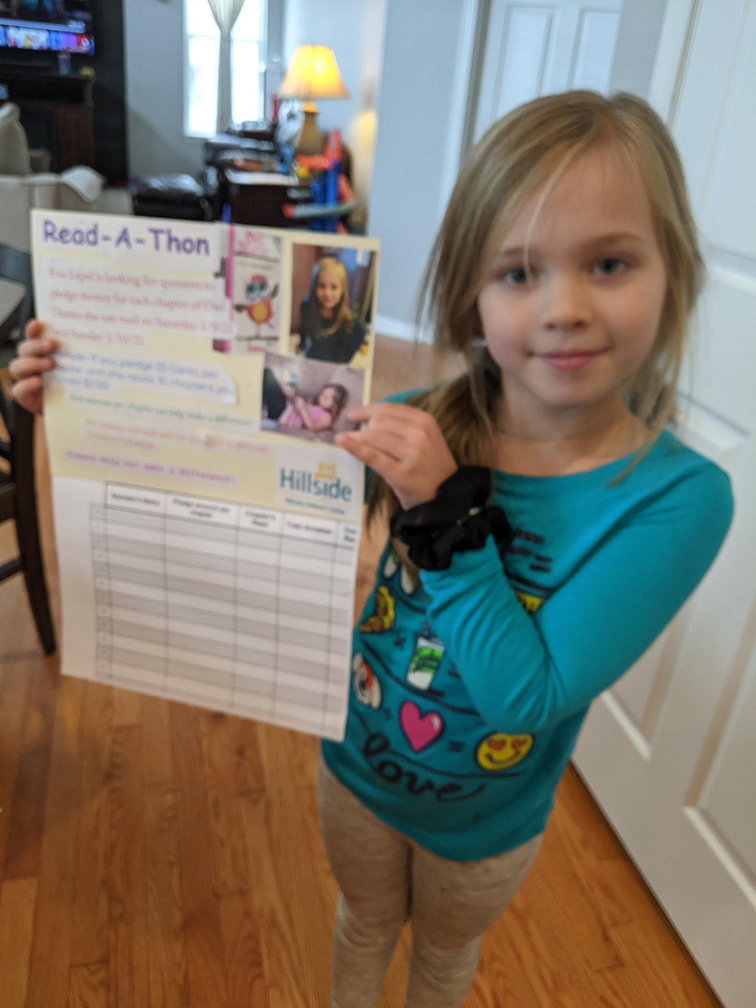 At just 7 years old, Evie Lepel already inspires. When she learned that children in residential treatment at Hillside are temporarily unable to live with their families, Evie decided to raise money to help them, via a favorite activity: reading.
Learn more about philanthropy at Hillside, and how you can help: