Data-Driven Outcomes Reporting
As part of our commitment to research and quantifiable performance, Hillside incorporates data-driven methods into our programs and services that enable the continuous review of our performance, and the measurement of true and meaningful impact. This consistent emphasis on measurement allows our agency to create the best possible outcomes among those we serve, with the highest value to our funders and communities.
Hillside publishes annual Outcomes Reports that track the measurable performance of agency-wide programs and priorities during each fiscal year. Data from the 2021 fiscal year are featured below.
Fiscal Year 2021 – Youth & Families Served
The data below reflect outcomes for Hillside services provided from July 1, 2020 through June 30, 2021.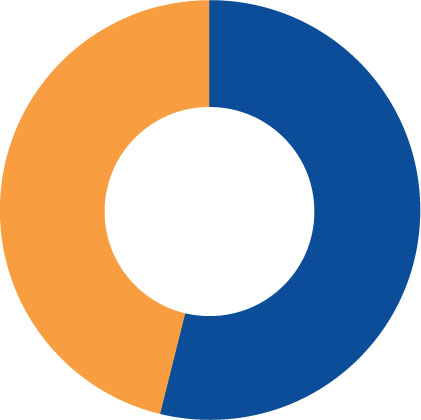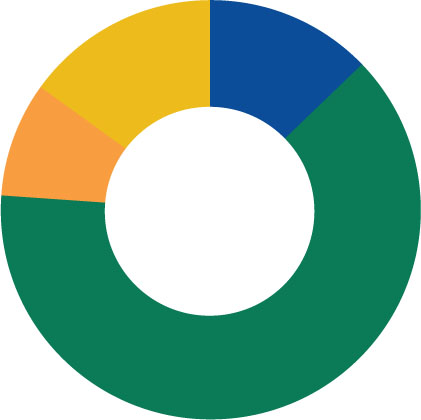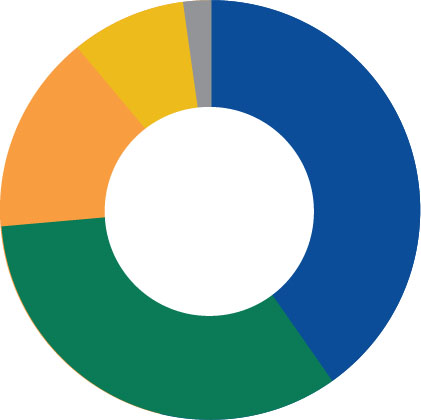 Youth & Families Served by Program*
Adult and Children's Health Homes
Developmental Disabilities
Early Childhood Development
Home- and Community-Based Services
Residential Treatment (Includes Therapeutic Education services)
Hillside provided services in partnership with 9,504 families
*Includes enrollment in multiple services by some youth, adults and families.
Risk Factors
Upon admission to a Hillside program** in FY 2021, individuals presented with the following risk factors:
Adverse Experiences & Trauma

91%

91%

Mental Health Disorders or Diagnoses

84%

84%

Violent Behaviors & Exposure

78%

78%

Education Challenges

74%

74%

Suicidal Attempts, Ideation, Self-Harming Behaviors*

66%

66%

Runaway/Wandering Behaviors

43%

43%

Sexually Harmful Behaviors

40%

40%

Substance Use/Abuse

28%

28%

Legal Challenges (arrests, incarceration, involvement with legal system)

19%

19%
**Excludes Hillside Work-Scholarship Connection.
Adverse Childhood Experiences
Upon admission to a Hillside program,** youth and families complete a questionnaire to identify Adverse Childhood Experiences. Frequent or prolonged ACE exposure can affect a developing brain and create significant long-term health impacts, but early intervention can reduce those risks.
Parental Separation or Divorce

75%

75%

Household Mental Health Problems

59%

59%

Emotional Abuse

55%

55%

Household Alcohol or Drug Use Problems

52%

52%
Average ACE score among individuals in Hillside programs. A score of 4 or higher indicates substantially increased lifetime risk.
**Excludes Hillside Work-Scholarship Connection.
Fiscal Year 2021 – Outcomes at Discharge
By partnering with Hillside programs and staff, youth and adults can expect to enjoy safer, healthier lives within their families and communities.
---
Upon discharge from select programs in FY 2021: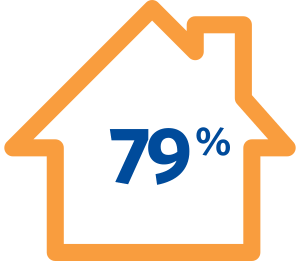 of individuals were living with their families, in adoptive homes or independently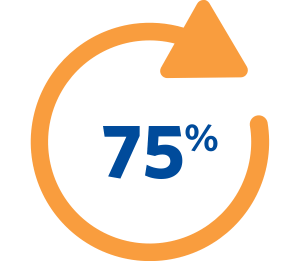 were able to transition to less intensive levels of care
---
Based on surveys conducted with youth and families served by Hillside in FY 2021: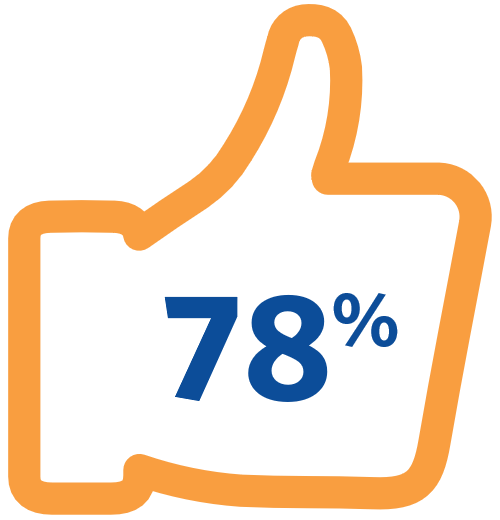 of families were highly satisfied with services received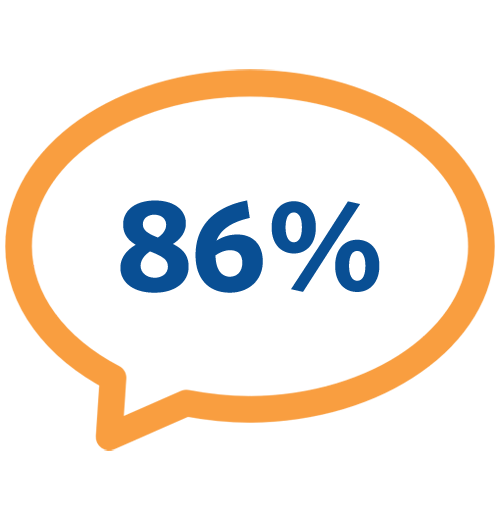 strongly agreed they would recommend Hillside programs to family or friends
Building Social-Emotional Well-Being
---
The Developmental Assets Profile measures assets that affect social-emotional well-being. Youth in most Hillside services complete this assessment upon admission and at discharge. Among youth discharged in FY 2021: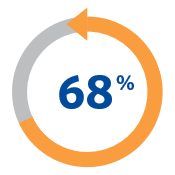 increased their overall number of assets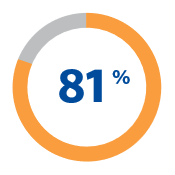 in the "challenged and vulnerable" range at admission increased their overall number of assets at discharge
Strengthening Connections & Support
---
Hillside uses the Youth Connections Scale in many services to measure relational permanency and supports that are critical to a young person's long-term success.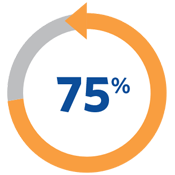 of youth discharged in FY 2021 increased their connections and supports between admission and discharge
Download Outcomes Reports
Hillside Work-Scholarship Connection
Outcomes Reports