Family Empowerment Network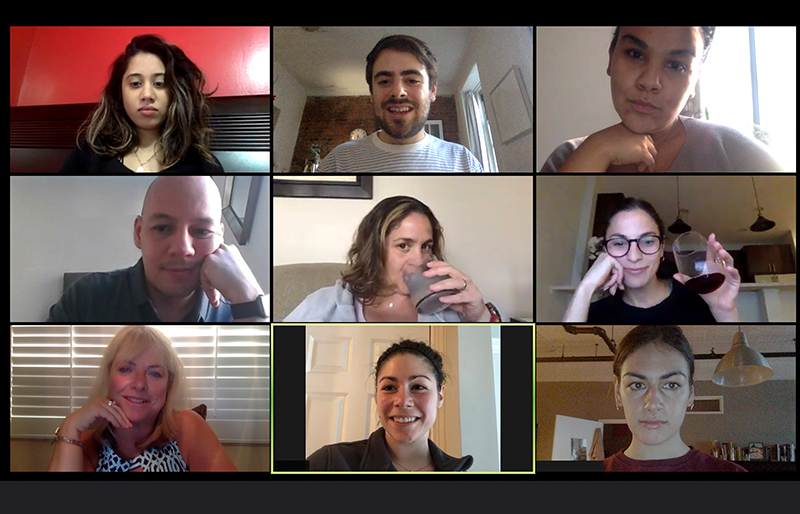 Staying Connected and Growing Together
At Hillside, families are at the heart of everything we do. We formed the Family Empowerment Network (FEN) as another way to bring families together—to offer support, share perspectives, and provide invaluable guidance that strengthens the entire Hillside community.
Virtual FEN meetings are convened multiple times each month, and are free of charge to attend. The meetings are open to all current or former Hillside parents, caregivers and family members, as well as family advocates, youth mentors and interested staff. FEN meetings include:
Roundtable discussions that empower parents and caregivers
Opportunities to meet other families, staff, leadership and community and state partners
Educational opportunities to keep you in-the-know about beneficial information and resources
Whether you're currently a parent or caregiver looking for support, or you're simply looking to stay connected with other like-minded individuals, you don't have to go through your situation alone.
Each month, Hillside's Family Empowerment Network hosts virtual groups that are facilitated by Hillside Family Peer Advocates. Any Caregiver/Parent of a youth currently or previously served by Hillside is welcome to join.
Empowerment Group
11/2 10am to12pm
Welcome to Holland, when parenting isn't what you thought it would be
Caregivers Empowerment Group
11/3 10:30am to 12pm
How to let natural consequences take the lead
Empowerment Group
11/16 10am to 12pm
Educating others about your child's needs
Caregivers of youth in a Hillside Residential Program Mix and Mingle
11/17 6pm to 7:30pm
Validation and it's benefits
Fathers Group
11/29 11am to 12:30pm
"In this group you will learn ways to address parenting concerns and barriers. Receive support and suggestions from other caregivers with similar lives experience, and provide others advise based on your lived experience."
Empowerment Group
Positive and negative reinforcements
Do you have ideas for a Group? Please send them to fen@hillside.com! As we go back into the school year we will be offering more groups- stay tuned.
If you're interested in learning more about FEN and joining the conversation, contact Hillside at fen@hillside.com or 585-256-7500.